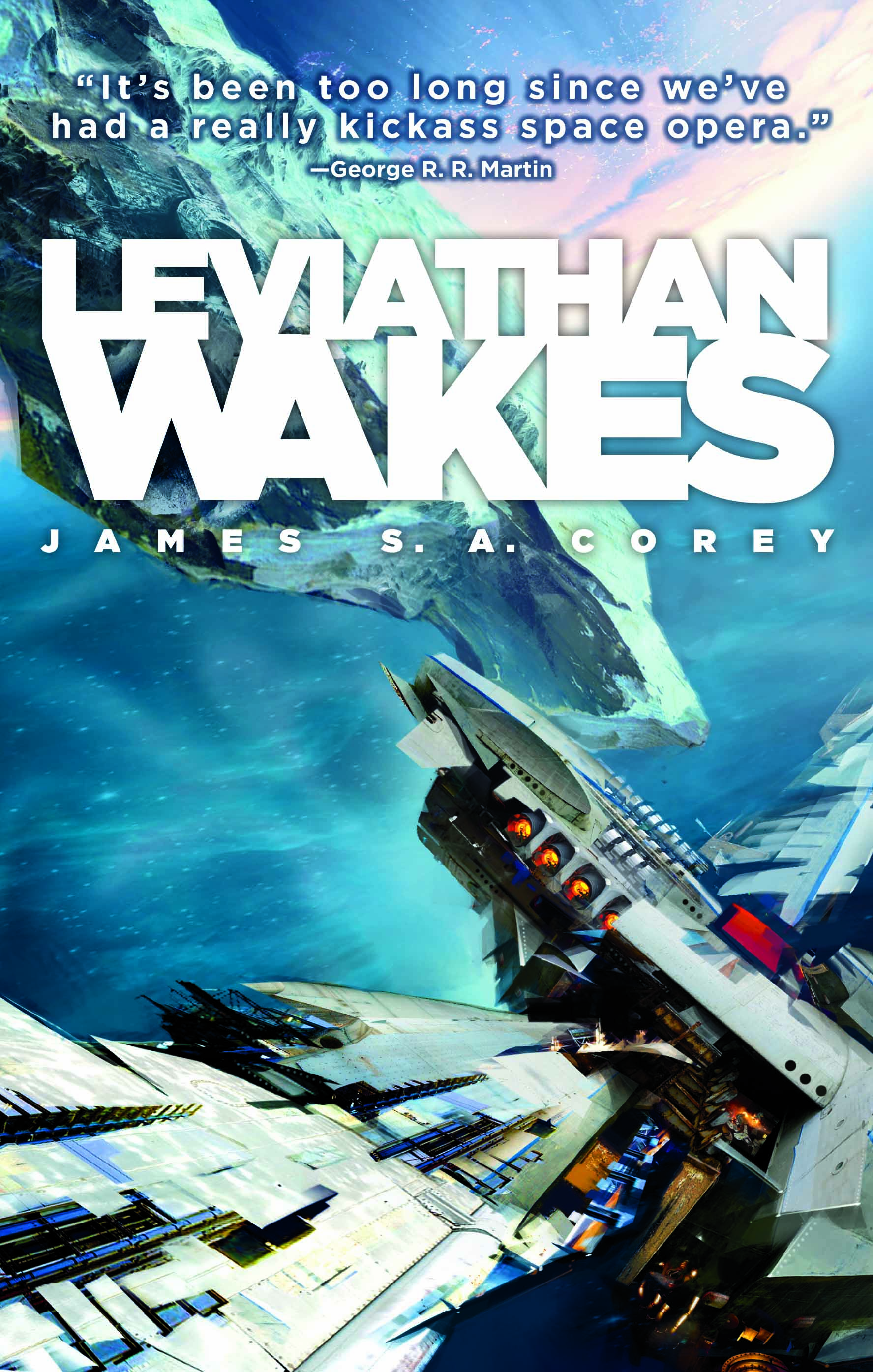 I have been racking my brains trying to recall how it was that I came across this book series, and I cannot for the life of me remember. It might have had something to do with it being made into a TV series, or it might have been mentioned on a podcast, but whatever the case, I am glad that know about it because it is great.
The series is called The Expanse and I recently completed book 1, Leviathan Wakes and got completely swept up in it. On the cover is a quote from George R. R. Martin, the creator of the A Song of Ice and Fire series, the basis for the TV show Game of Thrones, and he refers to it as a space opera, and I have to say, it is a really good description.
The series is set in the future, and Leviathan Wakes opens at a time when humans have perfected travel within the solar system and have colonised Mars and a number of moons and asteroids. Work is being done to travel beyond the solar system, but for now the billions of humans are spreading themselves around inside it. A young lady goes missing and a cop is tasked with finding her, and elsewhere the crew of an ice hauler are called to assist with a distress signal, and so begins a rollicking ride that switches between the points of view of two main characters as the story develops around them.
What I enjoyed about it is that a lot of it is believable and is based in some sort of logical setting that could probably happen in our human future. There are no laser fights, widely known galaxy, or stasis couches, no, it all makes sense and makes you feel like you are seeing a glimpse of a real future where humans have a lot figured out but are still finding their way, and not some wild fantasy – it's more Interstellar than it is Star Trek.
It's very well done, and I ploughed through the book at a good pace. In fact, I am already close to halfway through book two already!